About Us
RUTH A. SATTIG BETZ, CPA, MST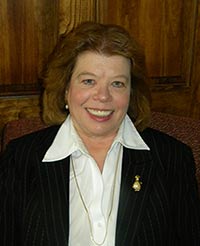 Ruth A. Sattig Betz, CPA, MST, founded her tax consulting and accounting practice in 1992, after spending 17 years with large local and national public accounting firms. She is the trusted advisor of business owners, executives, professionals, high net-worth individuals and fellow CPAs. In addition to being a Certified Public Accountant for over 25 years, Ruth holds a Master of Science in Taxation degree from the LIU Post, where she also earned her Bachelor of Science degree in Accounting, graduating magna cum laude.
Ruth's tax practice provides tax problem resolution, tax return preparation, tax planning, IRS/NYS audits, estate planning, divorce taxation, retirement planning, and trust and estate tax matters. Since 1993, she has been a member of the Internal Revenue Service Long Island Tax Practitioner Liaison Committee, which meets to constructively make recommendations for improvements. A member of the New York State Tax Liaison Committee, Ruth participates in meetings to learn what is new in Albany and to discuss issues of the past tax year.
Ruth's professional involvement also includes tax committees with the New York State Society of CPAs (NYSSCPA), where she has served as chairperson of several committees and a member of the executive board of the Nassau Chapter of the NYSSCPA. In 1998, Ruth was both the youngest and first woman to receive the chapter's Distinguished Service Award. Her membership in professional, business and community organizations includes the Women Economic Developers of Long Island (WEDLI) and the Long Island Center for Business and Professional Women.
A member of Rotary since 1996, Ruth is a former board member and past chairperson of vocational services of the Farmingdale Rotary Club, where she served as the organization's president for the 2005-2006 term. During the 2008-2009 term, she was assistant governor of Rotary District 7250; she served as treasurer of the District for the 2010-2011 and 2011-2012 terms. As a Rotarian, Ruth lives the principles of humanitarian service, high ethical standards in her career and the ideal of building goodwill and peace in the world - in both her professional and personal life.
NANCY R. STUART
Nancy R. Stuart has been a staff accountant since 2005 in the CPA firm of Ruth A. Sattig Betz, CPA. Her role at the firm covers all areas of accounting practice, from tax return preparation to the intricate details of estate tax returns and guardianships. Nancy's proficiency extends to state-of-the-art computerized accounting applications, while serving the firm's clients with particular attention to their specific concerns and requirements. Earlier in her career, Nancy spent ten years with Fleet Bank, AVP, as a loan review officer, commercial loan officer and credit analyst.
Nancy received a Bachelor of Science degree in Accounting from SUNY Oswego. In addition to her work at the firm, she provides pro bono accounting services to the First Presbyterian Church in Babylon, NY. She has provided similar services in the past to the Christian Workshop Ministries in Farmingdale, NY and St. Paul's Reformed Church in North Babylon, NY.
KATHLEEN M. RAVEL
Kathleen M. Ravel, the firm's administrator, handles the day-to-day operations of running the office. Her duties include handling telephone inquiries and correspondence; writing reports and memoranda; and using QuickBooks® for billing, bank reconciliations and client statements. Kathleen has responsibility for managing client guardianship accounts; additionally, she works with Ruth on her involvement with Rotary. Kathleen's organizational skills have kept the firm running as a "well oiled machine," since she came on board in January 2011.
Kathleen previously held similar executive assistant positions at businesses on Long Island and in New York City for over ten years. Earlier in her career, she served as corporate financial planning consultant at the Estee Lauder Corporation and as a financial analyst at Cendant Corporation. These positions required detailed work with spreadsheets, audits of general ledger accounts, tracking invoices, and ensuring the accuracy of data, cost recovery and allocations.
Kathleen is a current student, pursuing a degree in Business Administration. She is a Certified Holistic Health Coach, a Notary Public and is computer savvy in many programs, including Microsoft Excel®, Word®, PowerPoint®, Outlook®, QuickBooks® and Quicken®.
© Ruth A. Sattig Betz, CPA All rights reserved.