About Us
RUTH A. SATTIG BETZ, CPA, MST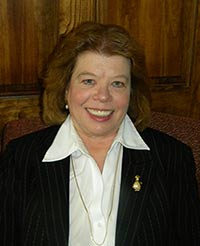 Ruth A. Sattig Betz, CPA, MST, founded her tax consulting and accounting practice in 1992, after spending 17 years with large local and national public accounting firms. She is the trusted advisor of business owners, executives, professionals, high net-worth individuals and fellow CPAs. In addition to being a Certified Public Accountant for over 25 years, Ruth holds a Master of Science in Taxation degree from the LIU Post, where she also earned her Bachelor of Science degree in Accounting, graduating magna cum laude.
Ruth's tax practice provides tax problem resolution, tax return preparation, tax planning, IRS/NYS audits, estate planning, divorce taxation, retirement planning, and trust and estate tax matters. Since 1993, she has been a member of the Internal Revenue Service Long Island Tax Practitioner Liaison Committee, which meets to constructively make recommendations for improvements. A member of the New York State Tax Liaison Committee, Ruth participates in meetings to learn what is new in Albany and to discuss issues of the past tax year.
Ruth's professional involvement also includes tax committees with the New York State Society of CPAs (NYSSCPA), where she has served as chairperson of several committees and a member of the executive board of the Nassau Chapter of the NYSSCPA. In 1998, Ruth was both the youngest and first woman to receive the chapter's Distinguished Service Award. Her membership in professional, business and community organizations includes the Women Economic Developers of Long Island (WEDLI) and the Long Island Center for Business and Professional Women.
A member of Rotary since 1996, Ruth is a former board member and past chairperson of vocational services of the Farmingdale Rotary Club, where she served as the organization's president for the 2005-2006 term. During the 2008-2009 term, she was assistant governor of Rotary District 7250; she served as treasurer of the District for the 2010-2011 and 2011-2012 terms. As a Rotarian, Ruth lives the principles of humanitarian service, high ethical standards in her career and the ideal of building goodwill and peace in the world - in both her professional and personal life.
JULIANA MORO
Juliana Moro is a senior accountant at the CPA firm of Ruth A. Sattig Betz, CPA. Since she joined the firm in 2014, her client responsibilities consist of all areas of the firm's accounting practice, from tax return preparation including income tax, sales tax, and payroll tax, to assisting clients with tax matters including unfiled returns, voluntary disclosure and installment agreements.
Juliana services a diverse range of clients in various industries including real estate, service businesses, professionals, high net-worth individuals, estates, trusts and not-for-profit organizations. Juliana's proficiency extends to state-of the-art computerized accounting applications, IRS and New York tax audits, tax problem resolution, tax consultation and planning, and financial and retirement planning.
Prior to joining the firm, Juliana spent several years with a medium-sized CPA firm on Long Island as an accountant, where she focused on international tax reporting and compliance for high net-worth individuals, professionals, real estate, retail and service industries. Juliana received her Bachelor of Arts degree with a dual major in Accounting and Information Systems and Economics from Queens College, The City University of New York.
Juliana is fluent in Spanish.
© Ruth A. Sattig Betz, CPA All rights reserved.